Square Scrub Pivot 
Orbital Floor Machine for Cleaning, Scrubbing, Floor Stripping & Polishing –

MSRP Starting at

$

4,627.00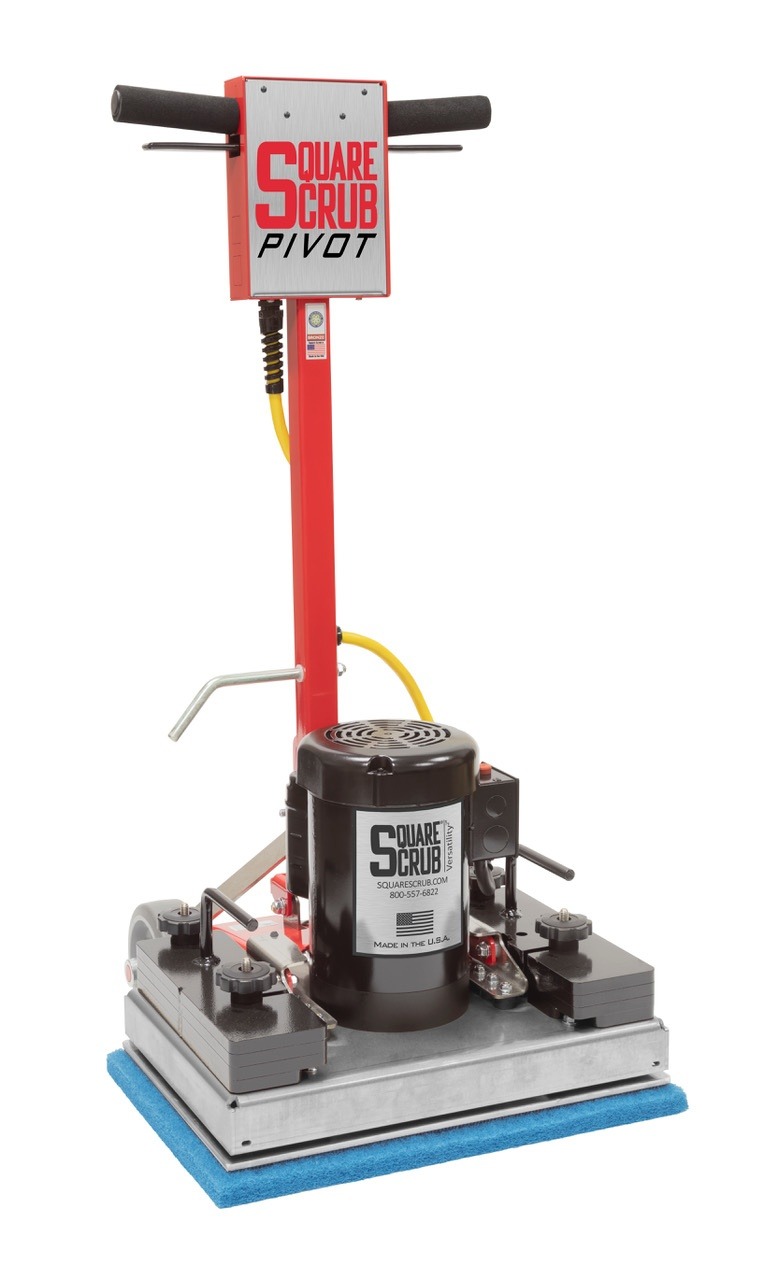 Your All In One Floor Cleaning, Scrubbing, Polishing and Floor Stripping With Maximum Cleaning Power & Efficiency
The Square Scrub Pivot orbital floor machine is available in two sizes and can handle any size job on a huge variety of floor surfaces. When you want the gold standard in commercial floor care, the EBG-20/C Pivot is a great choice for you and your business. Featuring our innovative pivoting head, this orbital floor machine can do dry floor stripping, scrubbing, and cleaning with nearly perfect surface area contact and easier operation, particularly on uneven floors. The new technology in the EBG-20/C Pivot model allows the cleaning head to have optimal weight distribution, back to front, and side to side. This allows the cleaning pad to be in better contact with the floor surface, giving you a deeper clean in less time. 
With power, versatility, and a huge cleaning surface, the Square Scrub EBG-28 Pivot machine stands out from other floor scrubbing machines. Featuring our signature pivoting head, this model offers superior cleaning ability and efficiency, allowing you to cover more ground in less time. From hospitals to gymnasiums, large floor surfaces can be a challenge to keep clean and sanitary. But not anymore, thanks to the Pivot, which boasts 40% more floor coverage without sacrificing our signature Square Scrub cleaning power.
The Square Scrub Pivot technology drastically improves pad longevity by nearly eliminating the uneven pad wear that is seen in many other brands of floor cleaning equipment. The cleaning head releases the control handle from the base bottom, which gives the machine the ability to freely pivot, utilizing the cleaning surface of the entire pad, not just the front or rear. Plus, the durable 7-gauge stainless steel base allows you to tackle even the toughest floor preparation jobs with ease, making this an unmatched dry floor stripping machine. The Pivot can be used to lift worn-in dirt, grime, spills, and germs from a variety of floor materials including wood floors, stone tiles, grout, rubber, VCT (wet or dry), and more. 
We have everything you need here at Square Scrub, to keep your floor surfaces clean and sanitary. The Pivot orbital floor machine includes options such as our HEPA dry vac kit, two-piece handle, extra weights, and a huge selection of floor pads.  Reach out to us today to learn more about our Square Scrub Pivot models.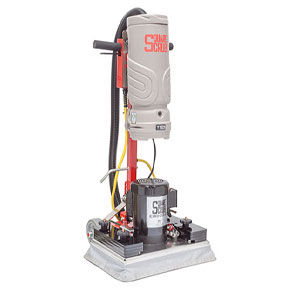 Pivoting Head
The new Square Scrub Pivot machines include a pivoting head for balanced contact & easier control. The new pivoting head releases the control handle from the bottomof the base.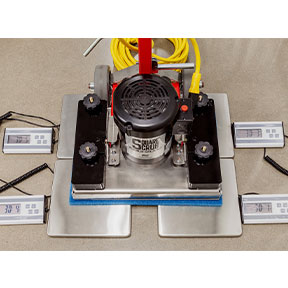 Near Perfect Balance
The Pivot has Nearly perfect balance for easy manuverability, and ease of use.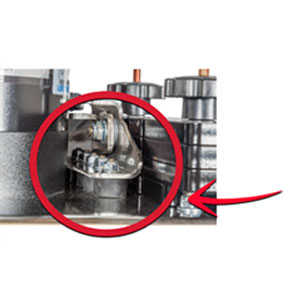 Low Vibration & Noise Level
The new Pivot design includes 10 low profile isolators mounted on the pivoting base. These  isolators have been tuned and balanced to remove nearly all felt vibration by the oporator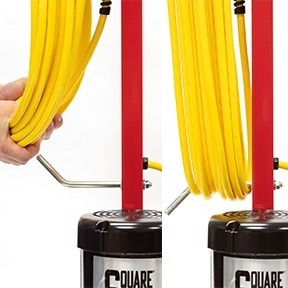 Cord Wrap
With just a quick twist the new orbital floor machine has a chord wrap that unwinds the entire cord, and gets the machine to work quicker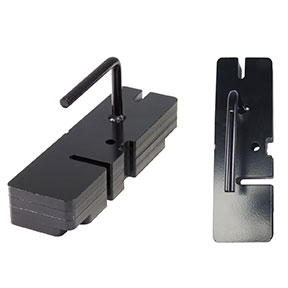 Removable Weights
With square Scrub, changing from floor type to floor type is easy with our slotted removable weights. Slotted weights make it easier to add weights for stone polishing or hardwood floor sanding, then remove weights to clean other surfaces in the next room.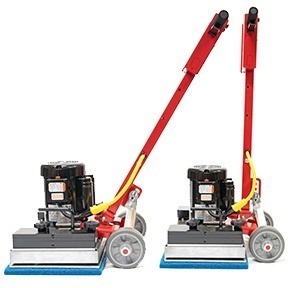 Adjustable Handle
No that the operator handle no longer impacts the weight of the head on the floor, it can be adjusted with freedom. Older non-floating designs are very sensitive to the position and weight of the handle requiring the full upright position at all times.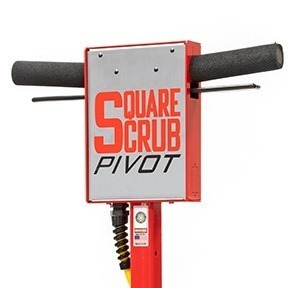 Robust Trigger/Handle
The new trigger assembly is much more robust and sensitive at the same time. It is now locked in place with steel guide pins riding in nylon bushings for smooth action. The handle is now a fully solid welded steel assembly.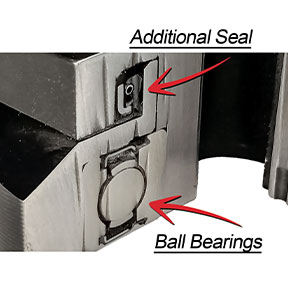 Sealed Bearing
The heart of any orbital cleaning machine is the bearing assembly that drives the cleaning action.  We have a patent-pending dual-seal system to protect our bearing assembly, which allows us to warranty it for 5 years. 
TECHINICAL SPECS
Included 

Machine Specs
EBG-20/c
EBG-28

UL/CSA/CE Certified

Yes
Yes

106 lbs

117 lbs

156 lbs

197 lbs

232 lbs

197 lbs

Powder Coated Steel Frame

10 gauge

10 guage

7 gauge

7 gauge

Yes

Yes

Yes

Yes

Yes

Yes

3450 1.5 hp

3450 1.5 hp

69 db

69 db

50 ft/14 gauge

50 ft/14 gauge

Yes

Yes

7 amps

9.6 amps

115V

115V

14×28

4

8

3450/minute

3450/minute

Yes

Yes

Yes

Yes

Vibration Reducing Handle

Yes

Yes

Noise Reducing Weight Spacers

Yes

Yes

Yes

Yes

Included

Included

Optional

Optional

Optional

Optional
We decided to use the Doodle Mop. You will understand why, once you see the dirt that comes off the floor.
Terry Pellerin
Associate Director of Facilities, Worcester Polytechnic Institute
After seeing the results, I was no longer skeptical and wished we started using it sooner
We were able to strip and finish all of our 1st floor halls in 3 days using the square scrub
John Rota
CHESP, Director, Environmental Services Concord Hospital