Education – Floor Cleaning For Schools
Floor maintenance in K-12 buildings has always been a challenge. These floors receive high levels of traffic due to hundreds of children changing classes throughout the day. In the past, schools used to have a predictable schedule that allowed for deep cleaning during summer months, where floors could be stripped and finished.  
Today, our schools do much more than educate children during the day, they are community centers that host meetings and events in the evening and summer programs for children. The high level of activity around our schools leaves little time for restorative maintenance of floors. Effective maintenance programs for schools require new tools and solutions that get the job done faster using less detergent and less labor while resulting in less downtime. Download: Week in the Life of a Pivot at a School
Here are some of the cleaning challenges typically found in a K-12 setting that Square Scrub can address.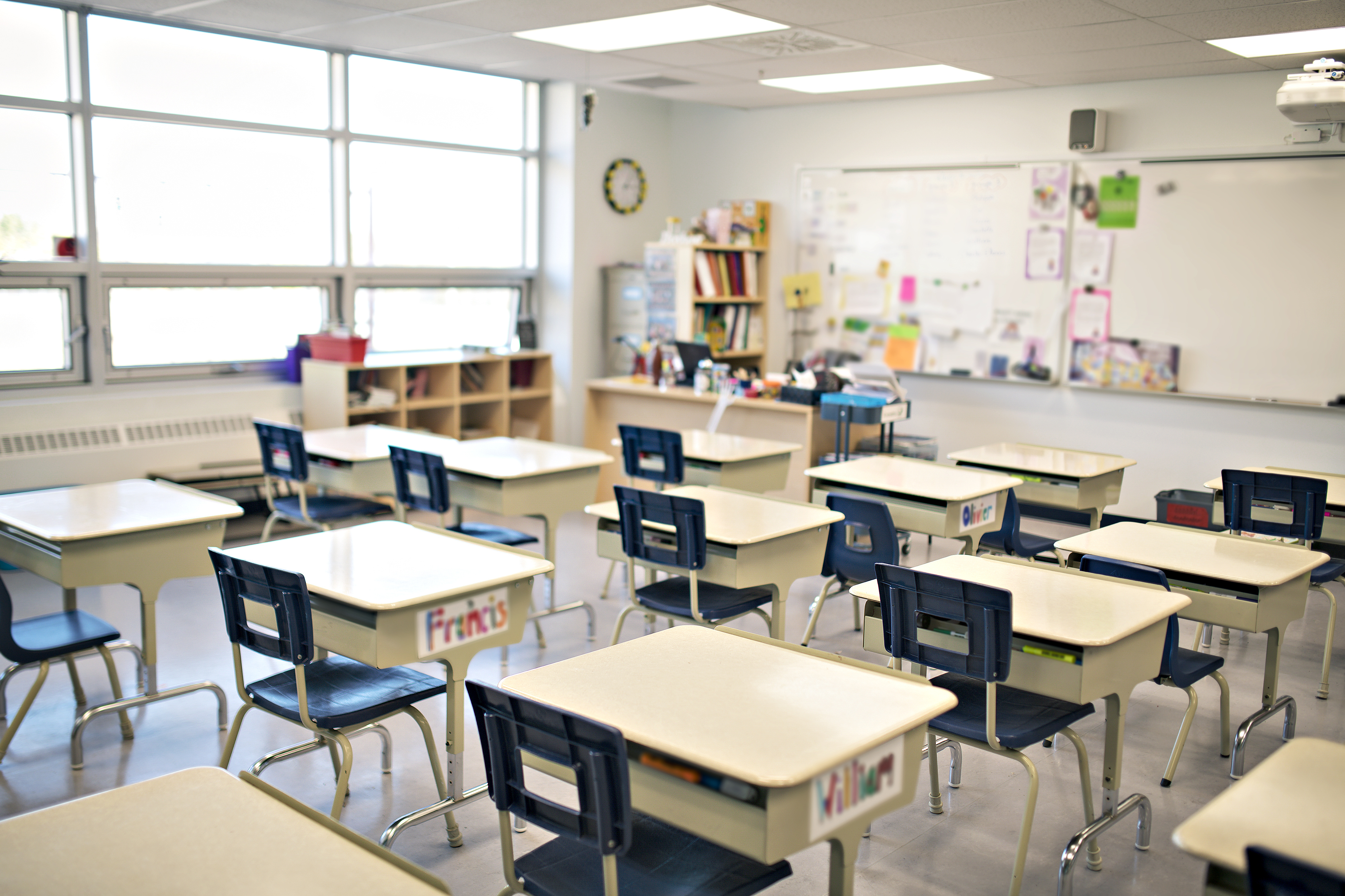 Classrooms can be difficult to maintain since mops do not recover much soil and auto scrubbers are generally too large or difficult to maneuver around desks. The Battmop system transforms daily mopping by adding 4100 RPM of orbital cleaning power to a flat mop. Pair this with a single-use microfiber, and you no longer have to transport and launder soiled and contaminated microfibers.
Easy to maneuver under and around desks, eliminates the need to bring in an auto scrubber.

Works with existing microfiber flat mops.
The battery-powered system runs for 1 hour on a charge and is simple to change.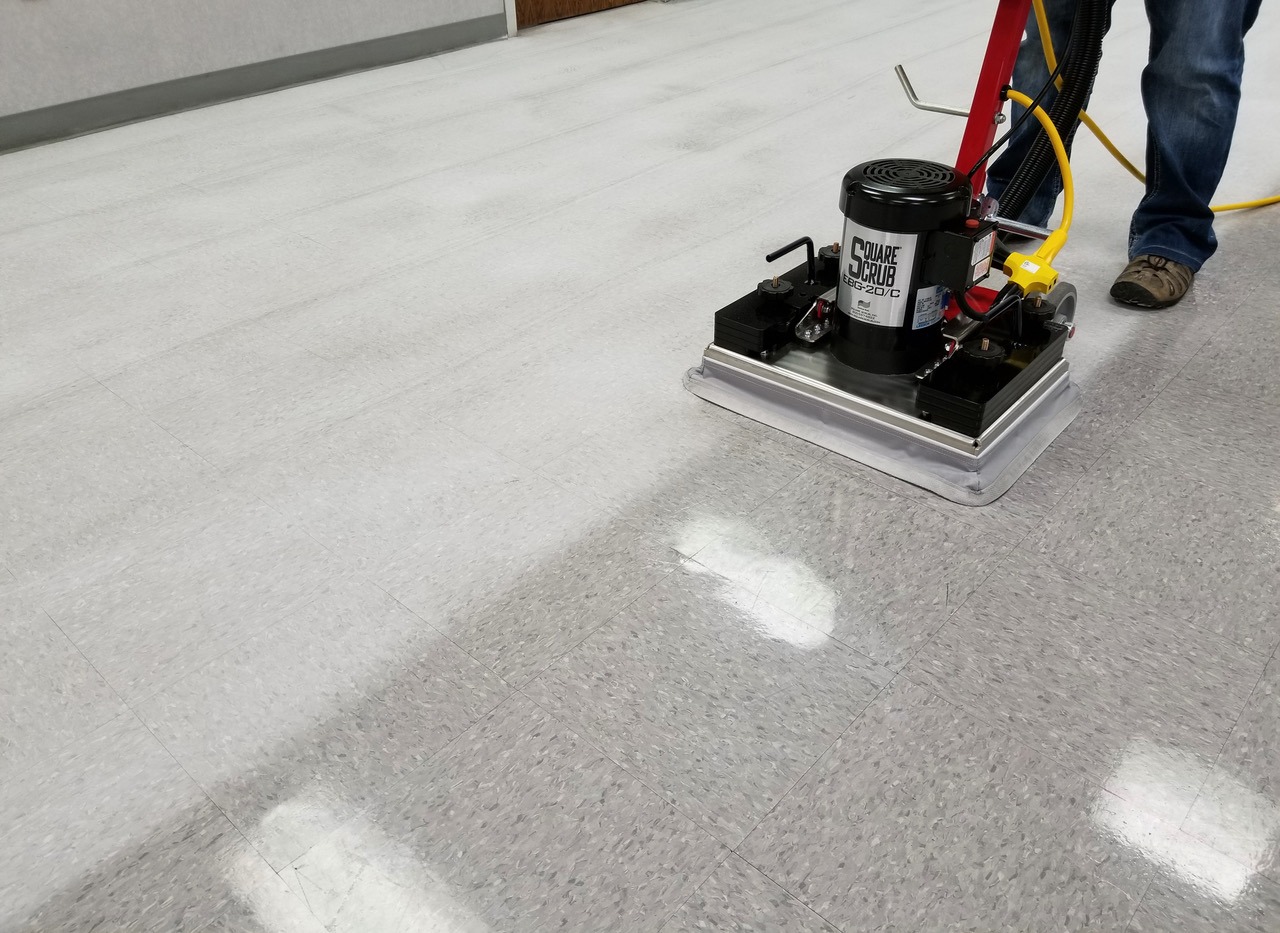 Hallways that have finished VCT flooring are traditionally difficult to maintain, particularly with schools never truly shutting down. With this level of traffic and use, it is very difficult, if not impossible, to shut down the hallway to chemically strip the floors.
The Square Scrub Pivot can be used to dry strip the floors, reducing the fumes associated with chemical stripping and virtually eliminating the slip and fall risk

The Doodle Scrub can be used to dry-strip smaller areas, such as under lockers that overhang onto the floor and in doorways

For hallways that have luxury vinyl sheet Goods, the Pivot And the Battscrub can be used to remove soil from texture and embossing on the floor, returning it to its original look.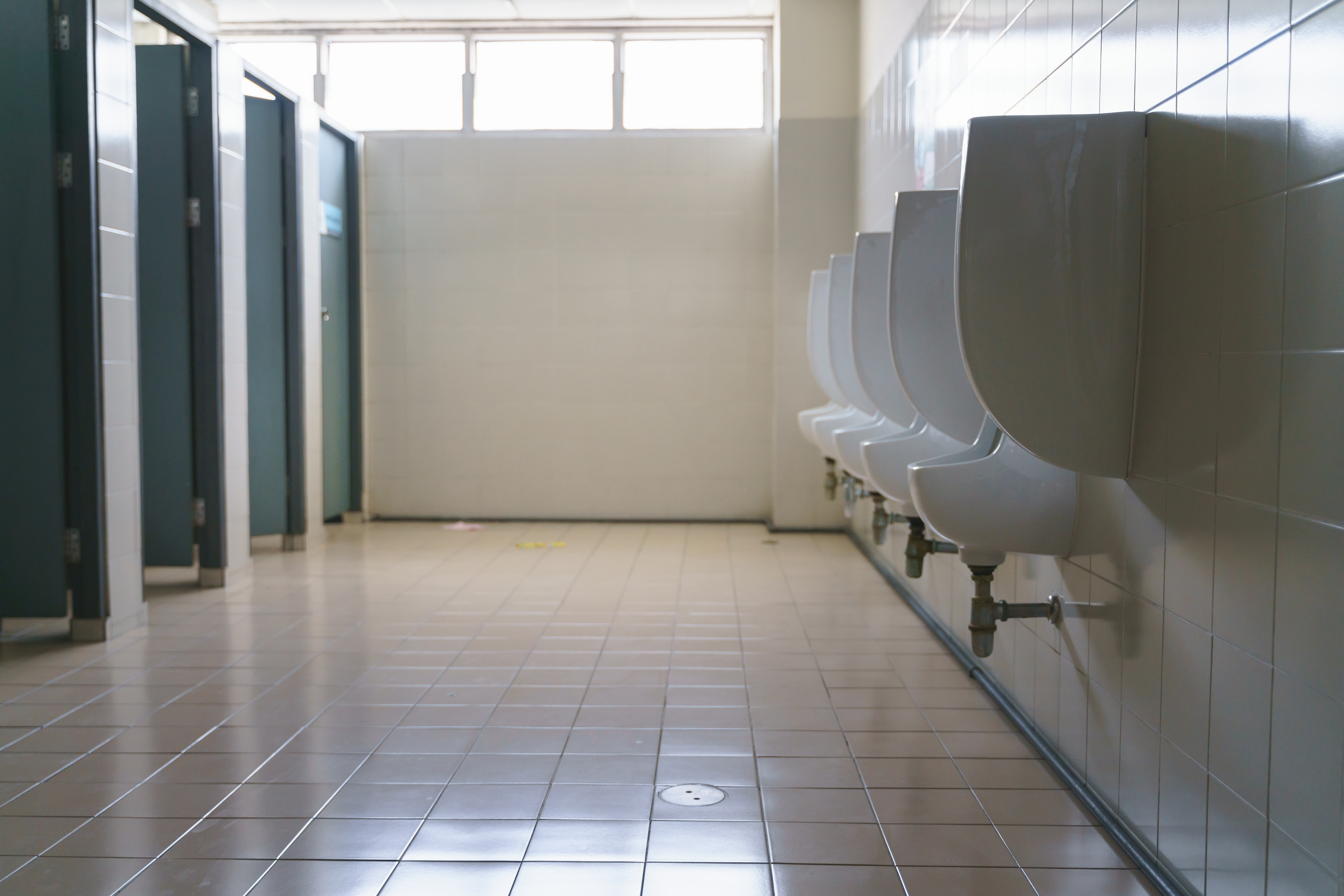 Tile and grout in bathrooms are difficult to maintain, particularly in small, single-occupancy bathrooms where large scrubbers and low-speed machines are difficult to impossible to maneuver. The ability to safely and effectively scrub deep into grout lines to remove soil, detergent residue, and other contaminants is important.
The Square Scrub Pivot and our 3D Blue Tile & Grout Pad on either the Square Scrub Pivot or Doodle Scrub does a great job of safely digging into and removing soil from the grout lines.

The Doodle Scrub is ideal for scrubbing small bathrooms and showers due to its 4" x 9" size and ease of operation.

Cleaning the grout lines helps remove odor-causing soils.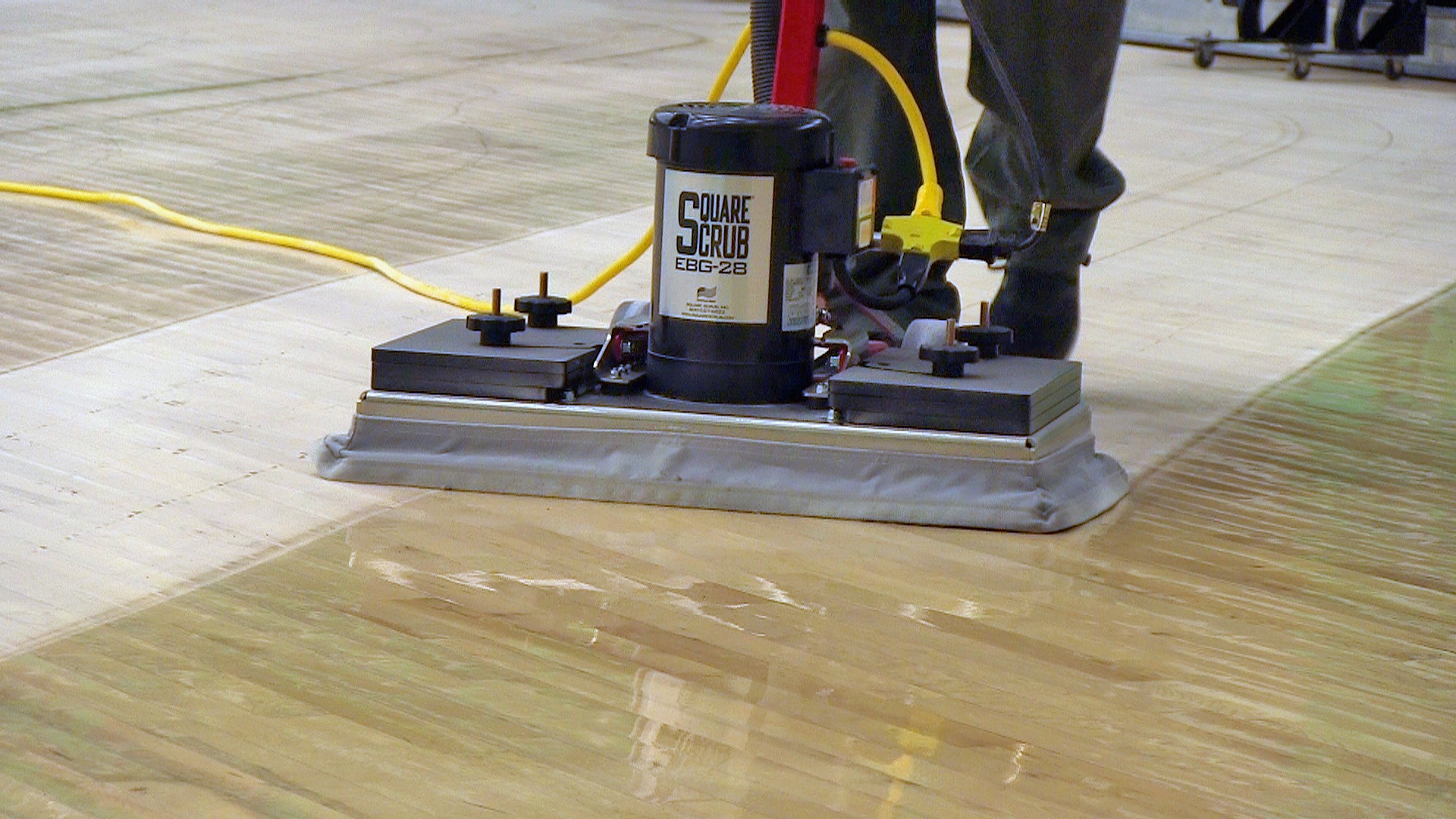 Dry-stripping of gymnasium floors saves time and money by allowing you to avoid chemicals.
The orbit of the Square Scrub Pivot combined with the perfect balance of the deck, applying the downforce evenly over the base plate, provides a consistent pattern on the floor.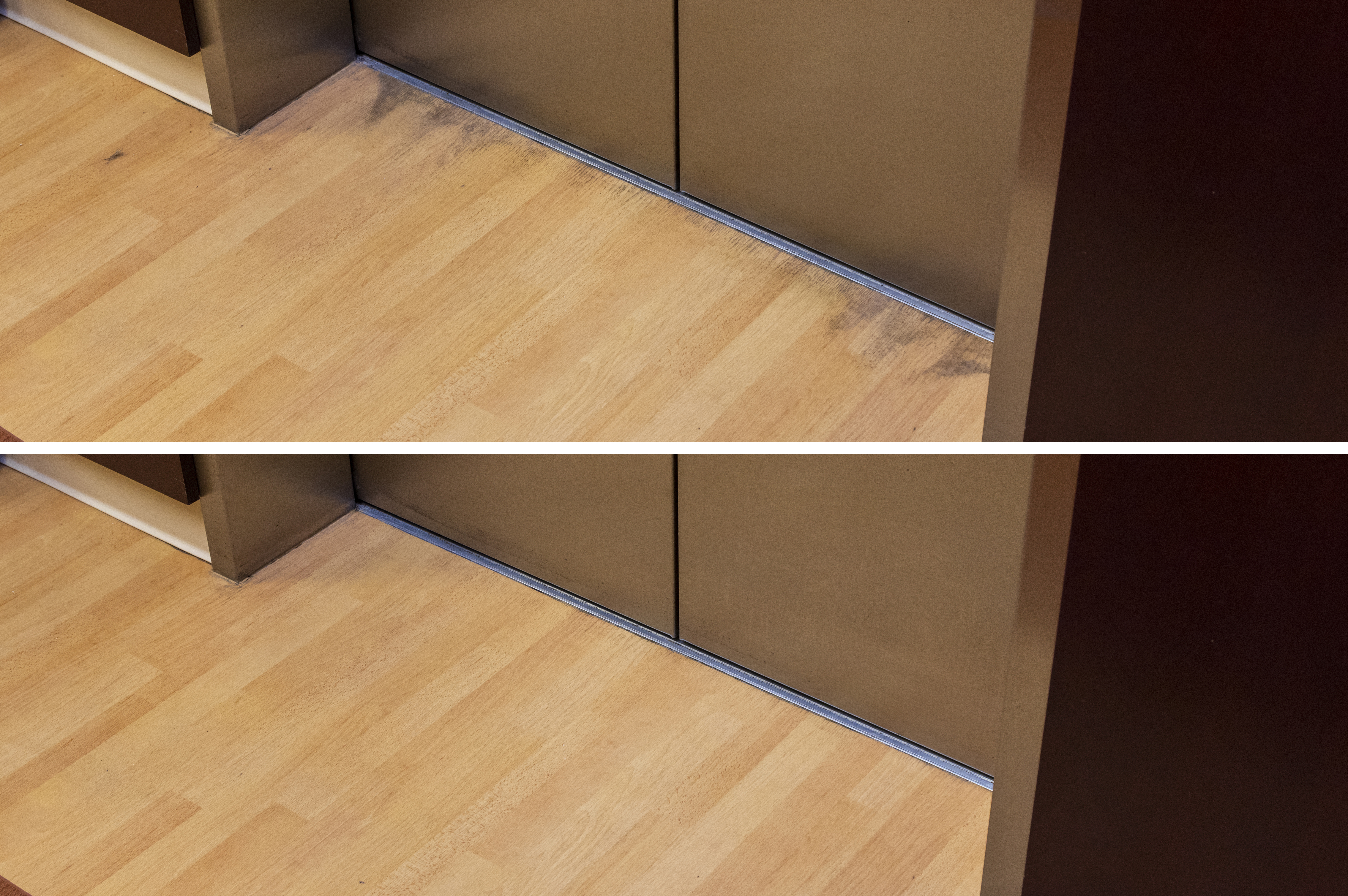 Elevators are typically difficult to clean because they are a tight compact space. The Battscrub allows you to clean elevators quickly and efficiently.
No need to locate an outlet to plug the unit in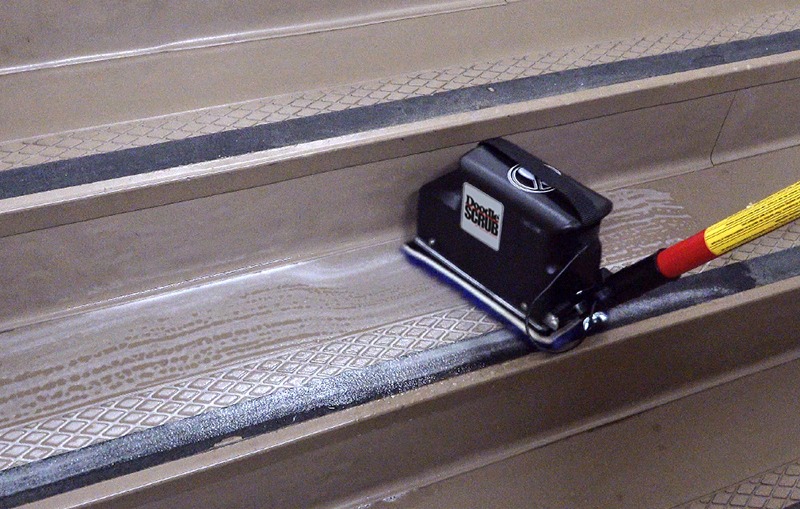 The Battscrub and Battmop allow you to restore and maintain the cleanliness of both your stairwell treads and risers.
Fire code prevents any outlets from being placed in the stairwell, making corded equipment difficult to use.

Since the Battcrub and Battmop are battery powered, they are the perfect solution for this area!

The Battscrub will do an excellent job of cleaning stair treads and can be used with the Doodle Skate to clean the risers.

The Battmop can be used to maintain the stair treads on a regular basis.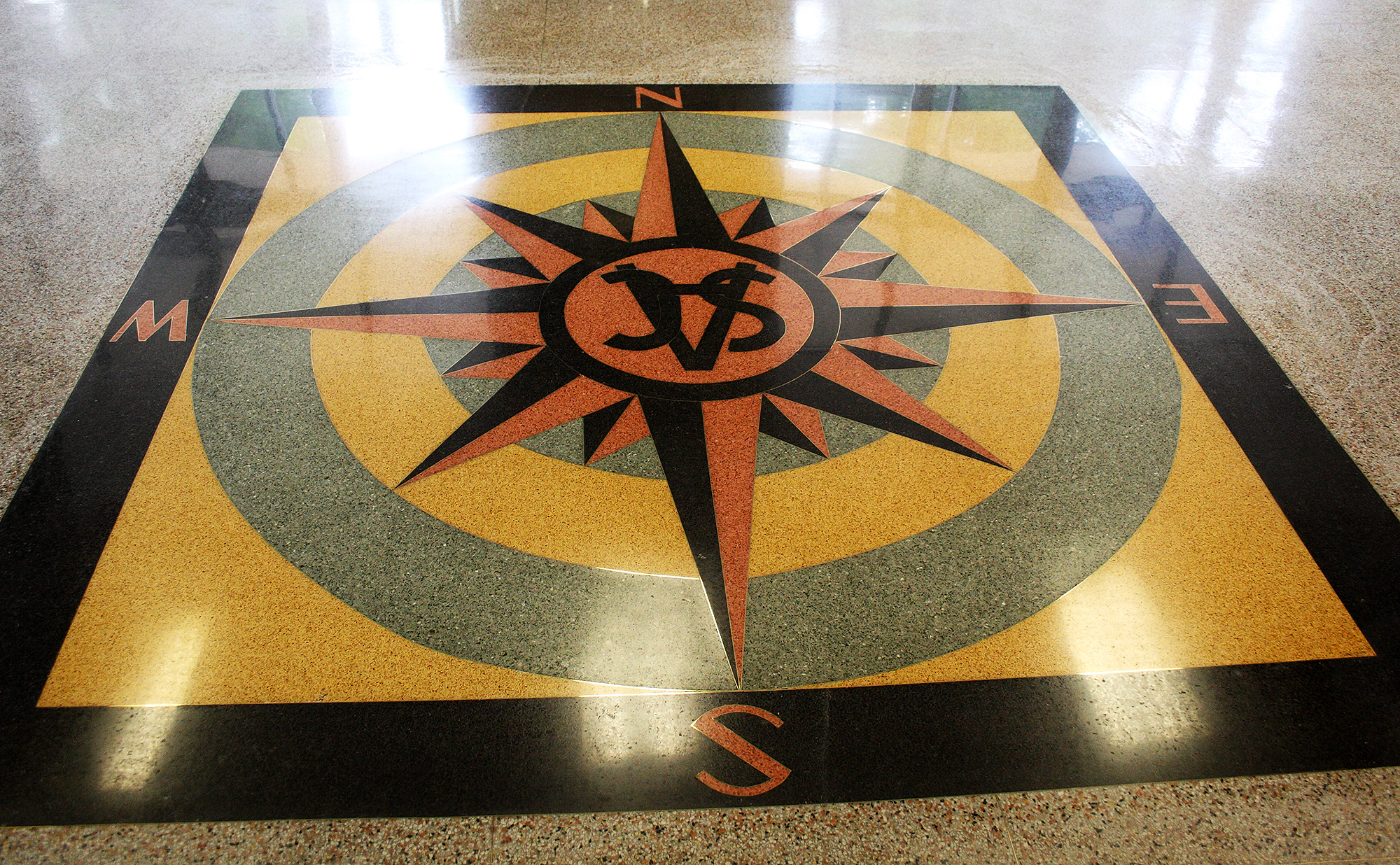 The Pivot and the Doodle Scrub can be used to maintain the gloss of stone and terrazzo flooring.  
This  type of work is typically contracted out due to the specialized tools that are needed.

Square scrub machines  paired with our Stone care system, make this something that can be done in-house.
Popular Square Scrub Models for Schools & Universities
We decided to use the Doodle Mop. You will understand why, once you see the dirt that comes off the floor.
Terry Pellerin
Associate Director of Facilities, Worcester Polytechnic Institute
After seeing the results, I was no longer skeptical and wished we started using it sooner
We were able to strip and finish all of our 1st floor halls in 3 days using the square scrub
John Rota
CHESP, Director, Environmental Services Concord Hospital