Commercial Chemical Stripping & Cleaning Machines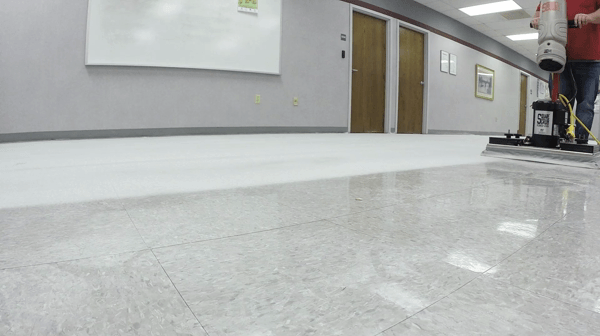 Chemical stripping is performed when all of the finish on a floor must be completely removed. In this process, a chemical is used to break the bonds between the polymers in the finish for removal. Performing chemical stripping with the Square Scrub Pivot is much safer than a low-speed machine since the small orbital pattern barely moves the machine when compared to the rapid movement right or left of the low-speed.
1. Follow finish manufacturers' direction for application of floor stripper.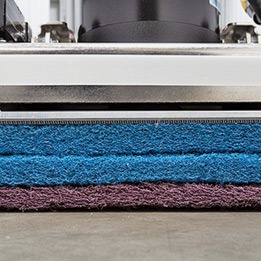 2. Apply a Blue Driver Pad for uneven floors. If the floor is extremely uneven apply two Blue Driver Pads.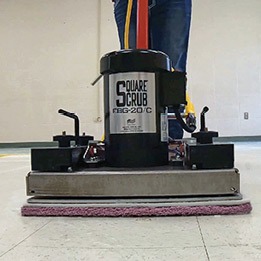 3. Apply SHO Pad with a white Driver Pad.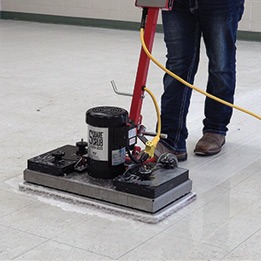 4. Work into the area where the stripper has been applied and take long, overlapping passes.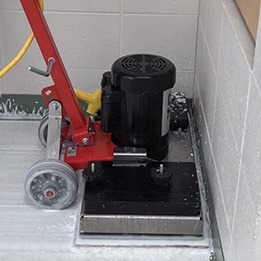 5. Use the square corners of the Pivot to scrub in corners.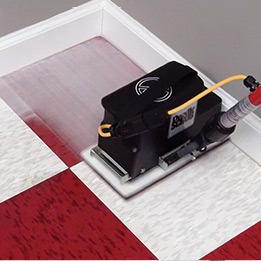 6. Use the Doodle Scrub with the same driver and SHO pad set-up to scrub along edges and into other small spaces.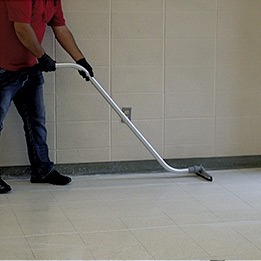 7. Follow standard stripping procedures to keep the slurry from drying, recover the slurry, and ensure the floor is ready for floor finish to be applied..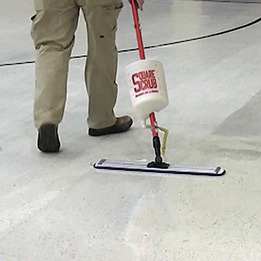 8. Once the floor is dry and no residue is found when wiping fingers across it, the floor is ready for new layers of finish. Use the Square Scrub Bucket-on-a-Stick for fast application of floor finish and easy clean-up!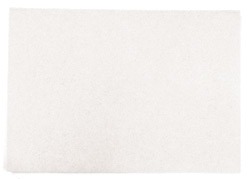 1/4″ White Driver
EBG-20/C PIVOT
SS P1420DRIVER
EBG-28 PIVOT
SS P1428DRIVER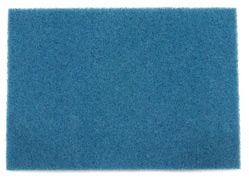 Blue Driver
EBG-20/C PIVOT
SS P1420BLU
EBG-28 PIVOT
SS P1428BLU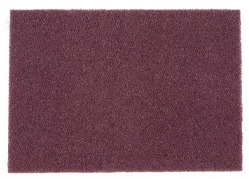 SHO Pad
EBG-20/C PIVOT
SS P1420SHO
EBG-28 PIVOT
SS P1428SHO
Chemical Stripping with the Pivot