Doodle Scrub®  
Compact, Small Floor Cleaning & Preparation Machine


MSRP Starting at

$

1,094.00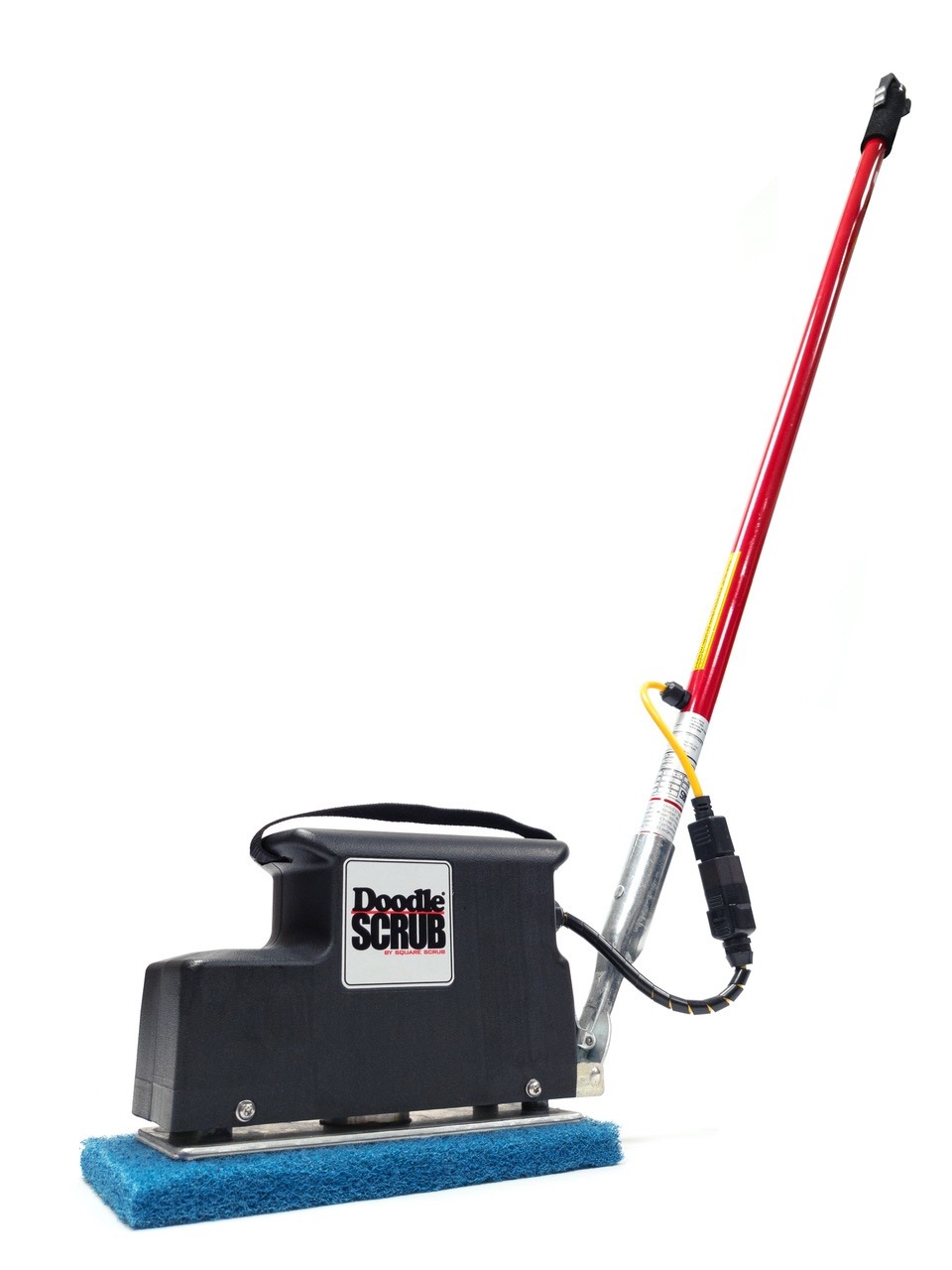 Small But Mighty Cleaning Power
The Doodle Scrub EBG-9 is a small size floor scrubber machine available in cord or battery-powered versions. Featuring the same cleaning power as our bigger machines, the Doodle Scrub can reach into tighter spaces- perfect for bathrooms, edges, storage closets, and workstations. Weighing in at only 21 pounds, the Doodle Scrub by Square Scrub is ideal for compact cleaning jobs, or to provide deeper detail after using one of our larger commercial scrubbing machines. Even though the Doodle Scrub is lightweight and small floor scrubber, it packs a punch, delivering the same pounds per square inch power as the EBG-20/C! Whether you prefer a corded, or battery-operated machine, there is a Doodle Scrub for you! 
We've designed the Doodle Scrub to meet the cleaning needs of a wider variety of users and circumstances, with optimal versatility in mind. When you need better reach and maneuverability, our new, patented handle system offers two different ways to attach the handle to the base. This innovative EBG-9 handle provides more options, letting you use the Doodle Scrub in different configurations, and maximizing your cleaning power. Stop using an old mop and bucket to reach around tight corners- let the Doodle Scrub compact surface preparation machine tackle it for you. Empower your cleaning with electric elbow grease!
To run a facility that is safe and clean for your visitors, it's vital that every square inch be addressed. Dirt, grime, and potentially hazardous germs can be lurking behind toilets, around lockers and showers, and in storage spaces too. The Doodle Scrub can get to all these places, and also works well on stairs! Perfect for tile, vinyl, rubber, VCT, and many other flooring materials. Don't neglect these hard-to-reach areas- get the peace of mind that comes from a professional  commercial scrubbing machine like the Doodle Scrub!
Doodle Deluxe kit
Bring your business into a new century of clean, with the Doodle Scrub Deluxe Kit from Square Scrub! This is the perfect solution for anyone ready to upgrade from their mop and bucket, and finally enjoy real results. Cleanliness and sanitation are vital for any public space, but particularly hospitals and restaurants, and that requires a commercial-grade surface preparation machine. High-traffic areas can quickly accumulate dirt, grime, and germs, and the powerful but small floor scrubber, Doodle Scrub, is the ideal solution to lift even the most stubborn soil out of hard to reach places. We've made it even easier to get a deep clean, with our Deluxe Kit, which includes everything you need to get started.   Available in cord electric or battery power.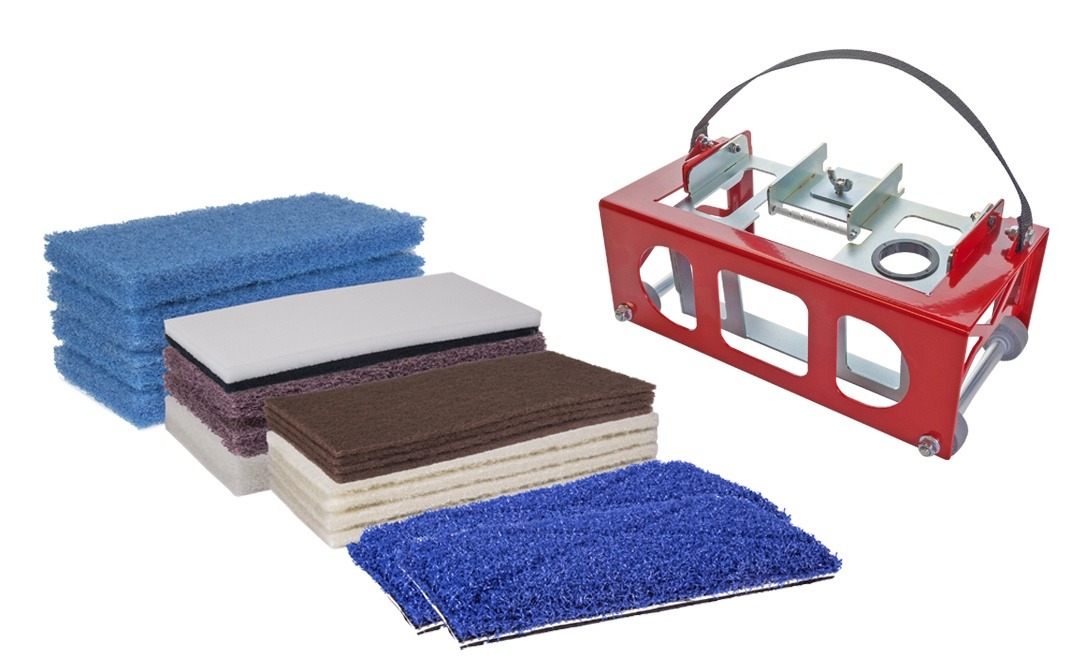 This kit includes:
Doodle Scrub EBG-9 machine

Carrying strap

Doodle Skate
 4 blue pads

4 white driver pads

2 SHO pads

1 white pad

4 SQP pads

1 Xtreme Sponge

2 blue tile and grout pads
Don't let your facility floors scare away your visitors, or worse, create a health risk for them. Keep your floors and baseboards sparkling clean and disinfected, with our comprehensive Doodle Scrub Deluxe Kit. The EBG-9 small floor scrubber machine offers superior cleaning power, getting deep into every nook and cranny, tackling even stubborn spots and spills. Plus, with the Doodle Skate attachment, you'll be able to direct this cleaning power to your baseboards in an often-neglected area of public spaces!
This Deluxe Kit is designed to cover the bases for most commercial operations today: a reliable, versatile cleaning machine, an attachment for baseboards, a huge variety of cleaning pads for different surfaces and different needs, plus several other ergonomic and comfort features. Are you looking for even more flexibility? Then check out our battery-powered model that goes wherever you go. When you're ready to make your floors look like new again, reach for the Doodle Scrub Deluxe Kit by Square Scrub.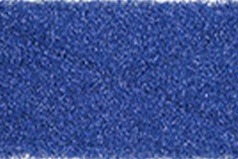 Blue Tile & Grout Pad
This new and improved Blue Tile & Grout Pad is designed for deeper scrubbing of tile & grout surfaces. The integrated velcro backing exxtends the pad life, and minimizes slippage between the pad and the machine. no driver pad required.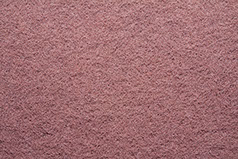 SQP Pad
The SQP Pad is a thin pad designed to remove several layers of acrylic finish in preperation for re-coating. Use dry on VCT and Tile. Use with 1/4″ White Driver Pad.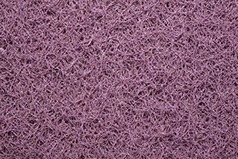 SHO Pad
The SHO Pad should be used on chemical stripping jobs. Extremely abrasive and heavy, with dense fibers. Best when dirt and buildup are severe. Use wet on VCT and Tile. Use with a 1/4″ White Driver Pad.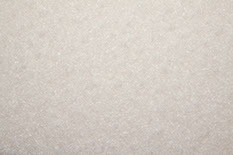 White Driver
1/4″ thick pad used primarily as a spacer pad between the machine and other pads. Use this pad with sandscreens, sandpaper, and Trizact™ Abrasive Strips.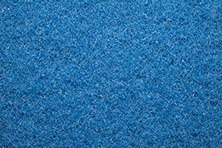 Blue Driver Pad
Ideal for use as a spacer pad between the machine and other pads because of it's superior ability to hold its form. Can also be used for heavier cleaning and buffing situations.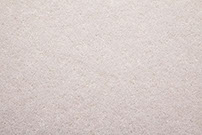 White Pad
The White Pad is used as a light duty polish pad. The 1″ thick pad is used without a driver pad and is great for spreading chemicals while buffing.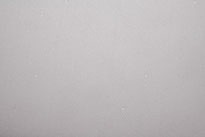 Xtreme Sponge
For Removal of scuff marks on VCT or bathroom tile. Just add watter and this melamine pad deep cleans between refinishing jobs. Use wet of VCT. No driver pad required.
TECHINICAL SPECS
Included 

Machine Specs
EBG-9
EBG-9BAT

UL/CSA/CE Certified

Yes
Yes
19 lbs

21 lbs

21lbs

21 lbs

21lbs

Powder Coated Steel Frame

10 gauge

10 gauge

59 db

59 db

30 ft/18 gauge

30 ft/18 gauge

1.2 amps

115V

42V
5.25×10.5

4

4

4100/minute

4100/minute

Yes

Yes
We decided to use the Doodle Mop. You will understand why, once you see the dirt that comes off the floor.
Terry Pellerin
Associate Director of Facilities, Worcester Polytechnic Institute
After seeing the results, I was no longer skeptical and wished we started using it sooner
We were able to strip and finish all of our 1st floor halls in 3 days using the square scrub
John Rota
CHESP, Director, Environmental Services Concord Hospital