Doodle Batt Mop® FLOOR CLEANER
Battery Operated Floor Mopping & Cleaning Machine


MSRP Starting at $1,193.00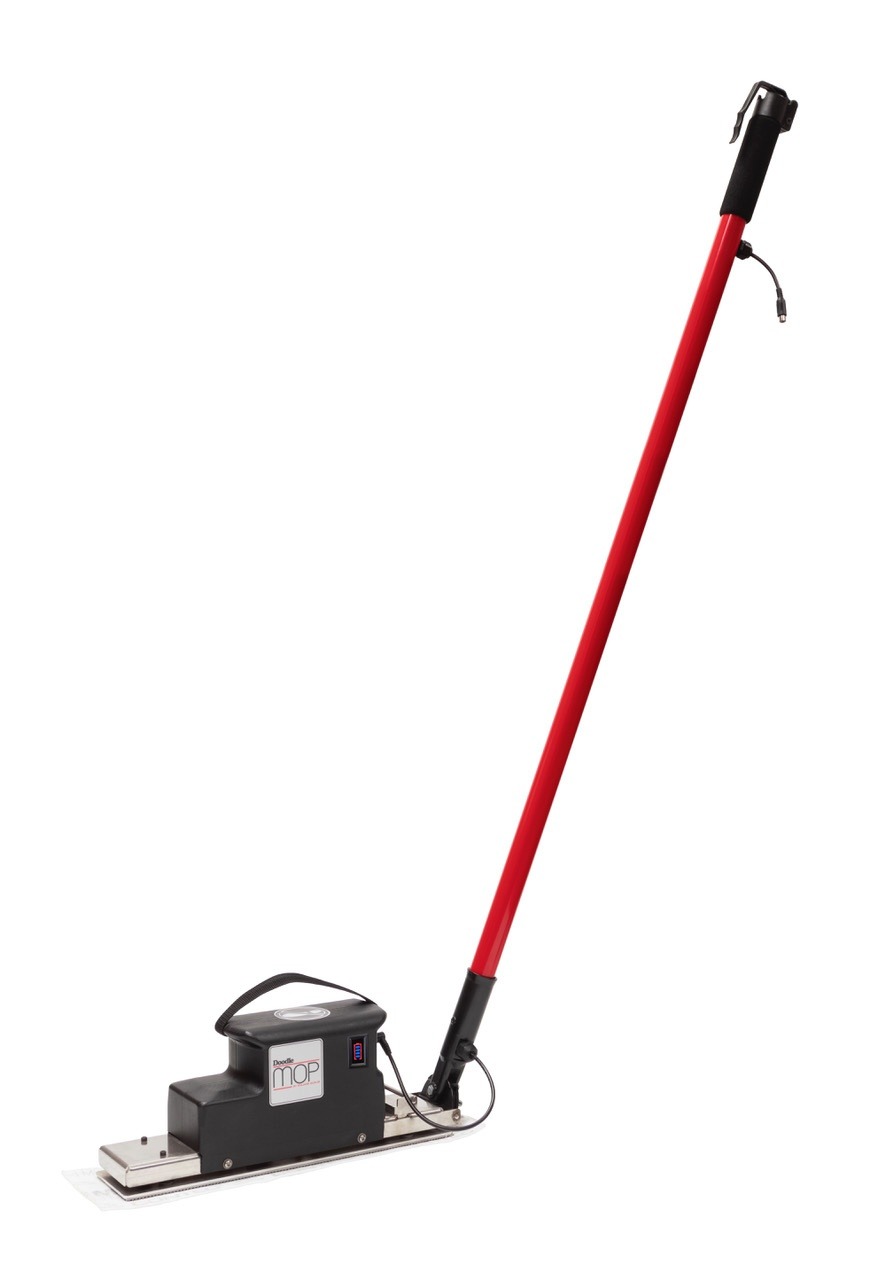 Battery Powered, Efficient & Convenient
Everyday maintenance of your floors doesn't need to be a hassle. Put down the dirty mop and bucket and try out the Batt Mop EBG-16BAT instead. Designed for daily use, this battery-operated floor machine can break through routine dirt and grime with ease and will surely become a staple in your cleaning arsenal. If you have been searching for a commercial-grade tile, grout, and floor cleaning solution that is reliable, durable, and easy to operate, look no further than the BattMop. For businesses and facilities of all kinds, it's important to have cleaning equipment that you know you can count on, day in and day out. The Batt Mop from Square Scrub is the perfect machine for restaurants, gyms, hospitals, retail stores, and other high-traffic spaces.
Featuring a powerful 4100 rpm motor, this battery-operated floor cleaning machine can dramatically improve your level of clean, as compared to traditional hand mopping. And it can handle your dirty floors, without being too heavy or clumsy to operate. The battery powered mop is lightweight and easy to use, making it perfect for tile and grout cleaning. This machine works with our 18" disposable microfiber pads, which reduce cross contamination, and ensure a safer and more sanitary floor. It also accepts our reusable replacement microfiber pad, for an environmentally conscious option.
When you need to clean tile and grout or wash away grime and biofilm from your vinyl, rubber, wood, or tile, the Batt Mop is here to help.   Put the cleaning power of an auto scrubber in everyone's hands.
Because this machine is designed for daily use, we've improved its durability, and ergonomic comfort. The 2-position handle provides greater flexibility and versatility for the user, and it includes a carrying strap and easy handle trigger too. The Batt Mop has a constant runtime of 1 hour, and a charge time of approximately 2 hours.  The BattMop EBG-16BAT only weighs 12 lbs and thanks to its compact size and stainless-steel base, it's simple to keep clean and maintain.
Don't want to mess with a battery? We have you covered with our cord-operated model Doodle Mop, so you can get the same results with the durability of a cord. Reach out to learn more about the Doodle Mop by Square Scrub!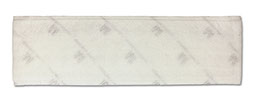 Disposable Microfiber Pads
Reduce cross contamination with disposable microfiber pads for use with the Doodle Mop.
240 Per Case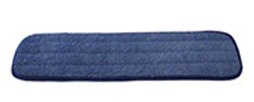 Microfiber Pad
Replacement Microfiber Pad
TECHINICAL SPECS
Included 

Machine Specs
EBG-16
EBG-16BAT

UL/CSA/CE Certified

Yes
Yes

10 lbs

10 lbs

Yes

Yes

4100 .33 hp

4100 .33 hp

50 db

50 db

Yes
Yes

1.3 amps

1.3 amps

4

4

4100/minute

4100/minute
We decided to use the Doodle Mop. You will understand why, once you see the dirt that comes off the floor.
Terry Pellerin
Associate Director of Facilities, Worcester Polytechnic Institute
After seeing the results, I was no longer skeptical and wished we started using it sooner
We were able to strip and finish all of our 1st floor halls in 3 days using the square scrub
John Rota
CHESP, Director, Environmental Services Concord Hospital