Doodle BattMop®  
Battery Operated Floor Mopping & Cleaning Machine
Today, more than ever, clean and sanitary floors are necessary for your facility. Scratches in floor finish, texture lines in resilient flooring, and grout lines create surfaces that are difficult to clean with flat mops that lack mechanical action and auto scrubbers that lack the ability to clean deep into microscopic pores.
The Batt Mop from Square Scrub transforms a microfiber mophead into a powerful scrubber by providing 4100 rpm of orbital cleaning power!
The microfiber reaches deep into pores in the floor to remove embedded soils and bacteria while the orbital action increases the cleaning power! This combination of orbital power and microfibers can break up disease-causing biofilms, providing a higher level of cleaning and COVID-19 prevention than standard cleaning methods.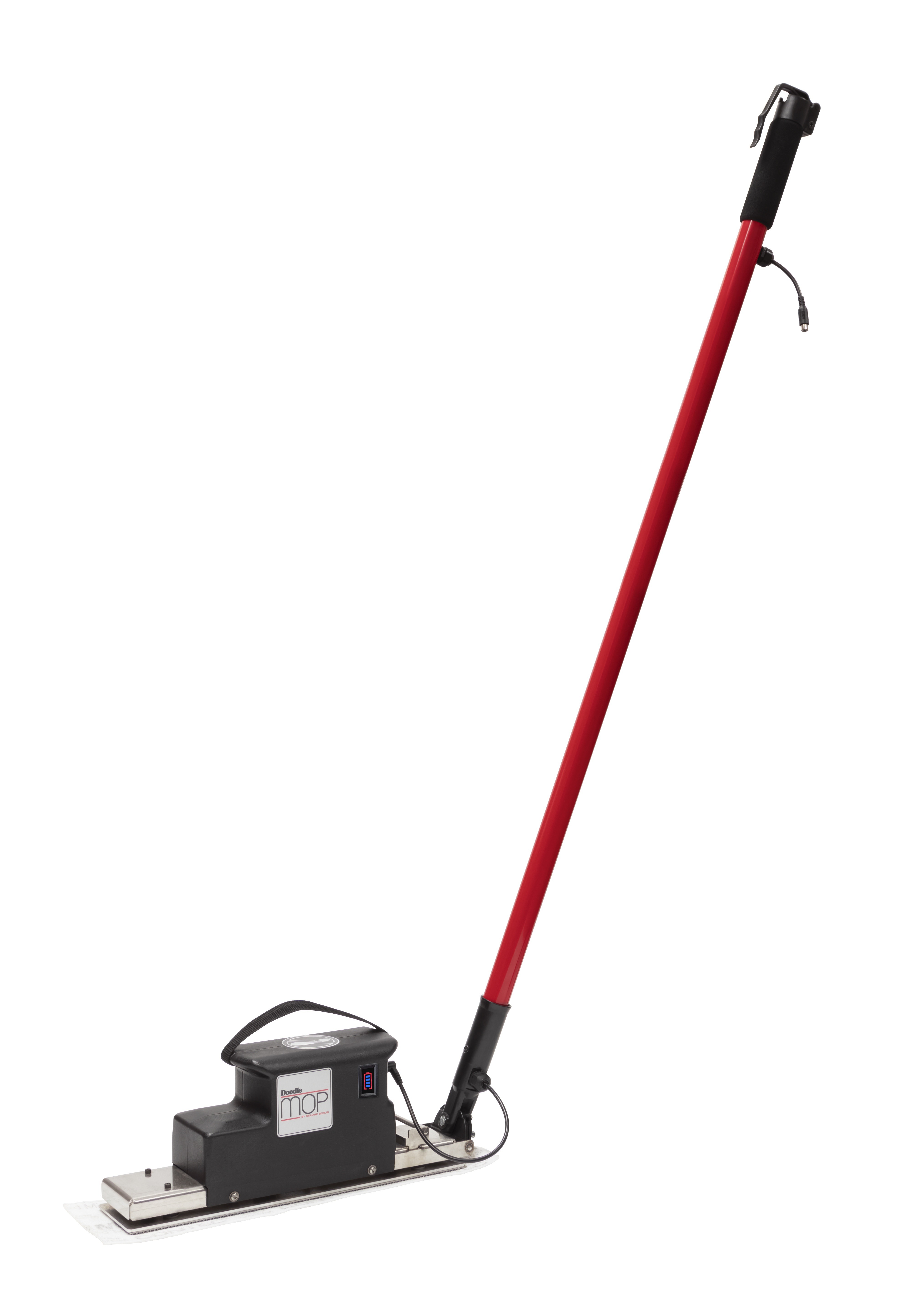 Product Demo
An overview of the features of the Batt Mop and how to use it on a daily basis
Doodle Mop in a Hospital
Clean floors are critical in healthcare, see the Batt Mop in action in a patient room.
Battery Powered Doodle Mop and Scrub
The Batt Mop is not the only battery-powered solution from Square Scrub!  If you need deep cleaning, check out the Batt Scrub!
Battery Powered Doodle Scrub on LVT Floor
Luxury Vinyl Tile is the fastest growing flooring in North America, but it is also difficult to clean with conventional mopping and scrubbing.  The results seen in this video with the Batt Scrub and plain water will shock you!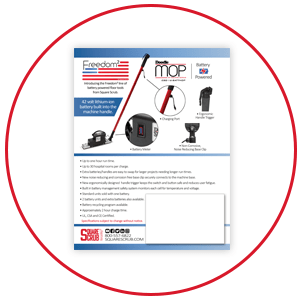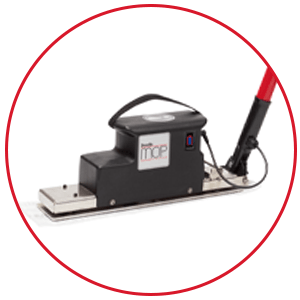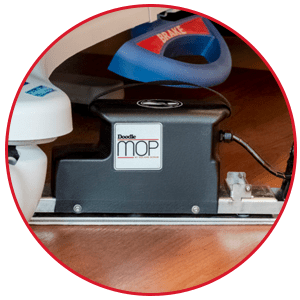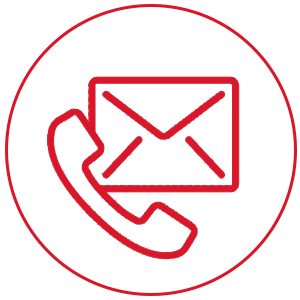 We decided to use the Doodle Mop. You will understand why, once you see the dirt that comes off the floor.
Terry Pellerin
Associate Director of Facilities, Worcester Polytechnic Institute
After seeing the results, I was no longer skeptical and wished we started using it sooner
We were able to strip and finish all of our 1st floor halls in 3 days using the square scrub
John Rota
CHESP, Director, Environmental Services Concord Hospital