ENVIRONMENTAL IMPACTS
Floor preparation is about more than simply achieving high standards of appearance. While appearance can often be a direct reflection of cleanliness, the products and methods used must not leave an adverse impression on the environment and human health. Sustainability is essential to the continued development of green cleaning, and non-harmful production practices. At Square Scrub, we understand the importance of green cleaning and reducing our environmental impact. Recently, we replaced all foam packing materials with recycled cardboard. In most floor preparation cases, we have chemical free options which eliminate the disposal of harmful chemicals and drastically reduce water consumption. Our approach to sustainable cleaning methods and equipment production include: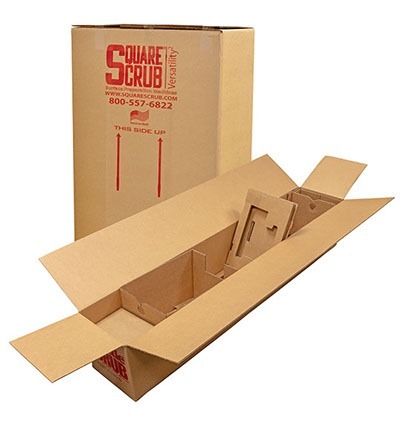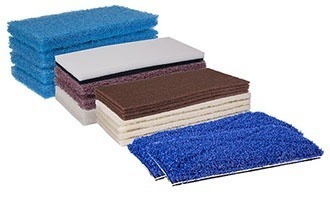 • 64% of our floor pads are made from recycled materials.
• 87% of our floor pads are either biodegradable or recyclable.
• Chemical free options for preparing most floor types.
• Boxes and packaging cardboard made from recycled material.
• HEPA certified vacuums reduce airborne particles.
• Carpet & Rug Institute Bronze Certification (Leaves behind less than 8 oz of
water per yard).
We decided to use the Doodle Mop. You will understand why, once you see the dirt that comes off the floor.
Terry Pellerin
Associate Director of Facilities, Worcester Polytechnic Institute
After seeing the results, I was no longer skeptical and wished we started using it sooner
We were able to strip and finish all of our 1st floor halls in 3 days using the square scrub
John Rota
CHESP, Director, Environmental Services Concord Hospital