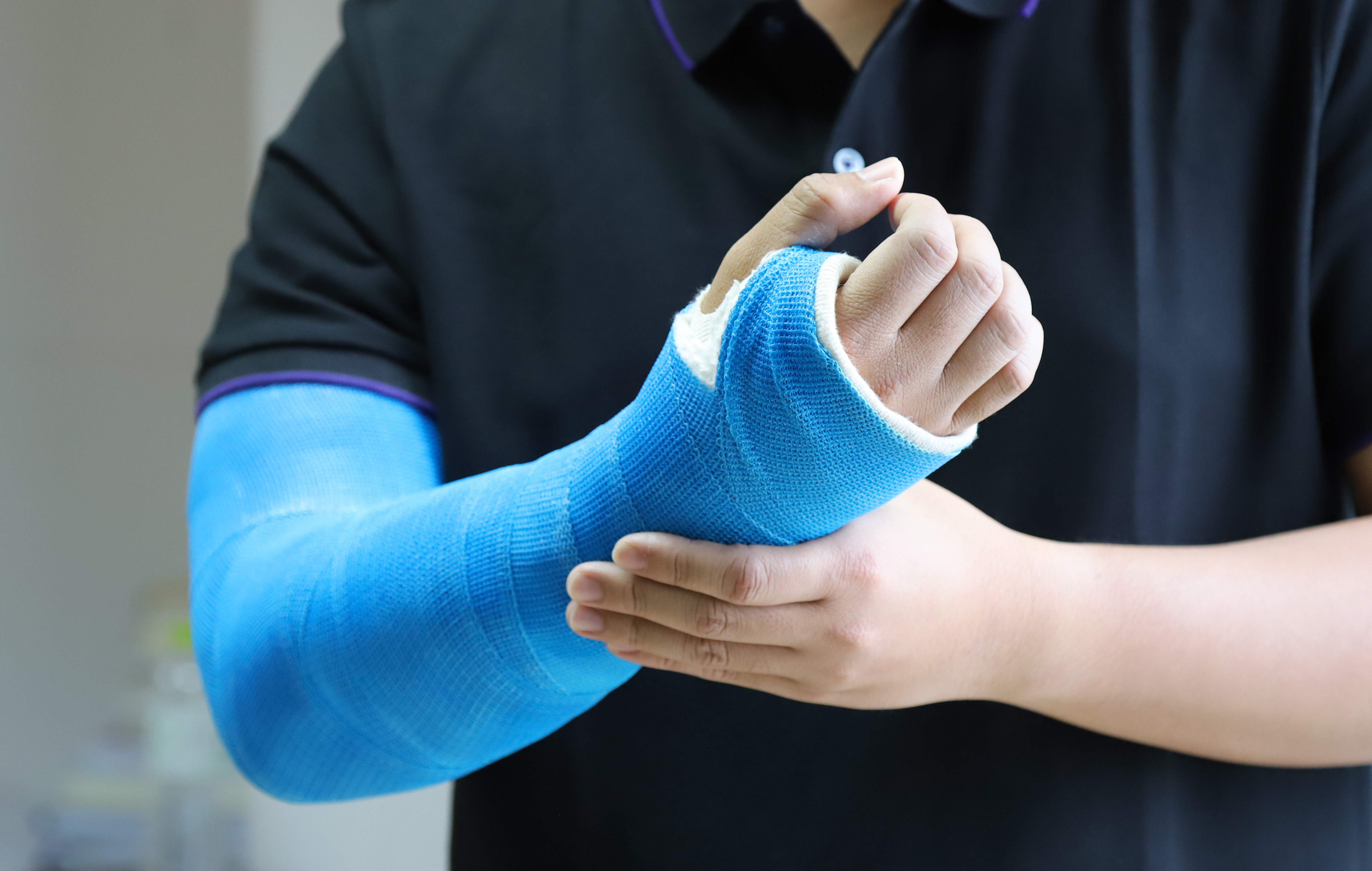 Chemical stripping of a floor is a process that is time, chemical, and labor-intensive, and can be very dangerous.
The chemical stripper breaks the bonds in the floor finish creating a dangerously slippery surface.

Low-speed machines require tremendous skill to operate since only small movements of the hands are needed to rapidly move these machines and even the most skilled operators can have accidents operating these machines on a floor containing chemicals and finish.

Even a skilled worker who slips during chemical stripping could suffer a serious accident and cause damage to surroundings operating a low-speed machine.

A safer and more cost-effective way to maintain finished floors is called dry-stripping or top-scrubbing.  In this process, the top layers of the finish, which are damaged, are removed without any water or stripper by using an aggressive pad designed to "sand" away the finish.  This process leaves the base layers of finish on the floor since they are not damaged.  
Dry-stripping with the Square Scrub Pivot creates a much safer environment for the workers because while it provides much more mechanical action on the floor, the ¼" orbit of the Pivot does not really move the unit during operation.  

Workers never operate the Pivot on a wet, slippery floor during dry stripping, virtually eliminating the chance of a slip & fall.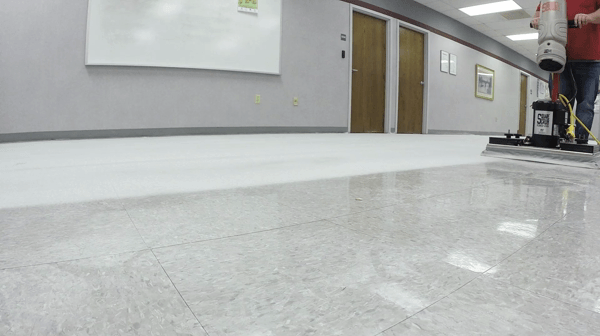 In addition to creating a safer process for technicians, other benefits of dry stripping include:
Time savings: Dry stripping with the Square Scrub Pivot is much faster than chemical stripping and it eliminates multiple steps. 

See what your savings could be

!

Eliminates chemical usage and reduces water usage: The dry-stripping process eliminates chemicals and the only water needed is a quick rinse to recover any residues before applying fresh coats of floor finish.
Popular Square Scrub Models
We decided to use the Doodle Mop. You will understand why, once you see the dirt that comes off the floor.
Terry Pellerin
Associate Director of Facilities, Worcester Polytechnic Institute
After seeing the results, I was no longer skeptical and wished we started using it sooner
We were able to strip and finish all of our 1st floor halls in 3 days using the square scrub
John Rota
CHESP, Director, Environmental Services Concord Hospital