GO CORDLESS
With our BattMop and BattScrub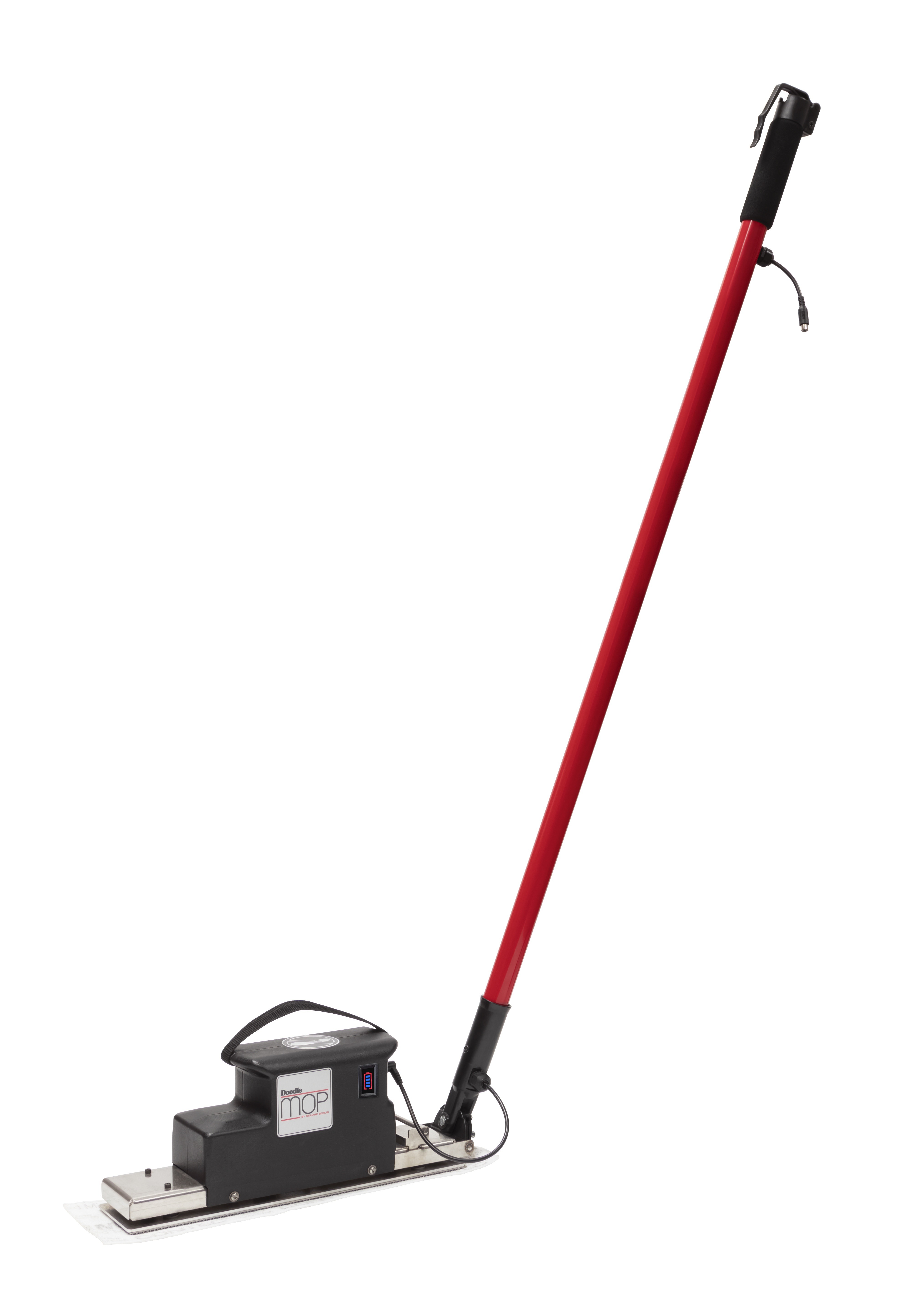 Battery Powered, Efficient & Convenient
Everyday maintenance of your floors doesn't need to be a hassle. Put down the dirty mop and bucket and try out the BattMop EBG-16BAT instead. Designed for daily use, this electric powered floor machine can break through routine dirt and grime with ease and will surely become a staple in your cleaning arsenal. If you have been searching for a commercial-grade floor cleaning solution that is reliable, durable, and easy to operate, look no further than the BattMop. For businesses and facilities of all kinds, it's important to have cleaning equipment that you know you can count on, day in and day out. The BattMop from Square Scrub is the perfect machine for restaurants, gyms, hospitals, retail stores, and other high-traffic spaces.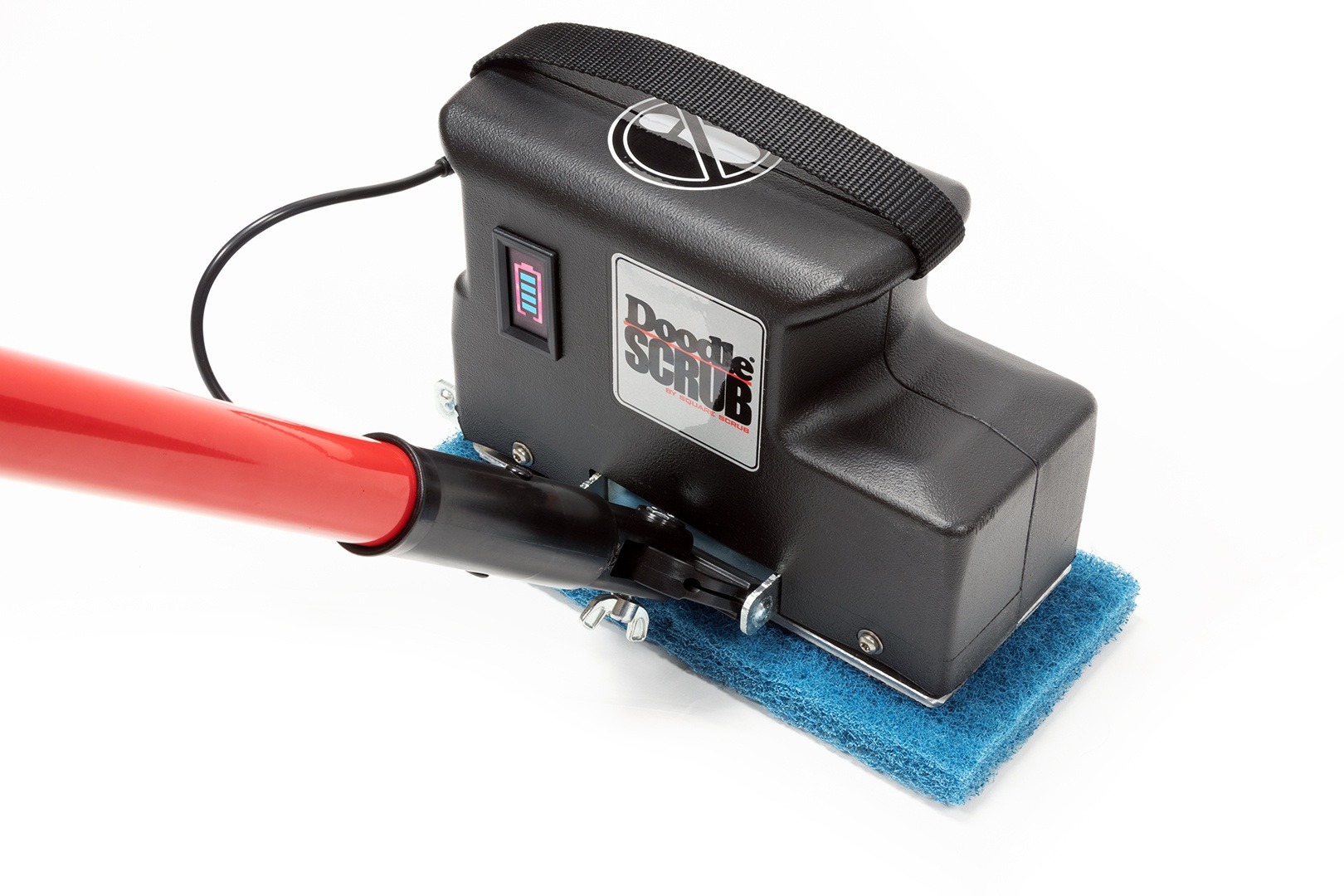 Empower Your Cleaning with Electric Elbow Grease
The Doodle Scrub EBG-9 is available in battery powered versions. Featuring the same cleaning power as our bigger machines, the BattScrub can reach into tighter spaces- perfect for bathrooms, edges, storage closets, and workstations. Weighing in at only 21 pounds, the BattScrub by Square Scrub is ideal for compact cleaning jobs, or to provide deeper detail after using one of our larger machines. Even though this battery-operated floor Scrubber is small and lightweight, it packs a punch, delivering the same pounds per square inch power as the EBG-20/C!  The BattScrub has a constant runtime of 45 minutes, and a charge time of approximately 2 hours.  
Solutions For Every Floor Type
We at Square Scrub know that time is money and the Square Scrub Industrial Floor Preparation and Cleaning Machines were born to maximize productivity in every application.
We decided to use the Doodle Mop. You will understand why, once you see the dirt that comes off the floor.
Terry Pellerin
Associate Director of Facilities, Worcester Polytechnic Institute
After seeing the results, I was no longer skeptical and wished we started using it sooner
We were able to strip and finish all of our 1st floor halls in 3 days using the square scrub
John Rota
CHESP, Director, Environmental Services Concord Hospital