Break the Chain
of Infection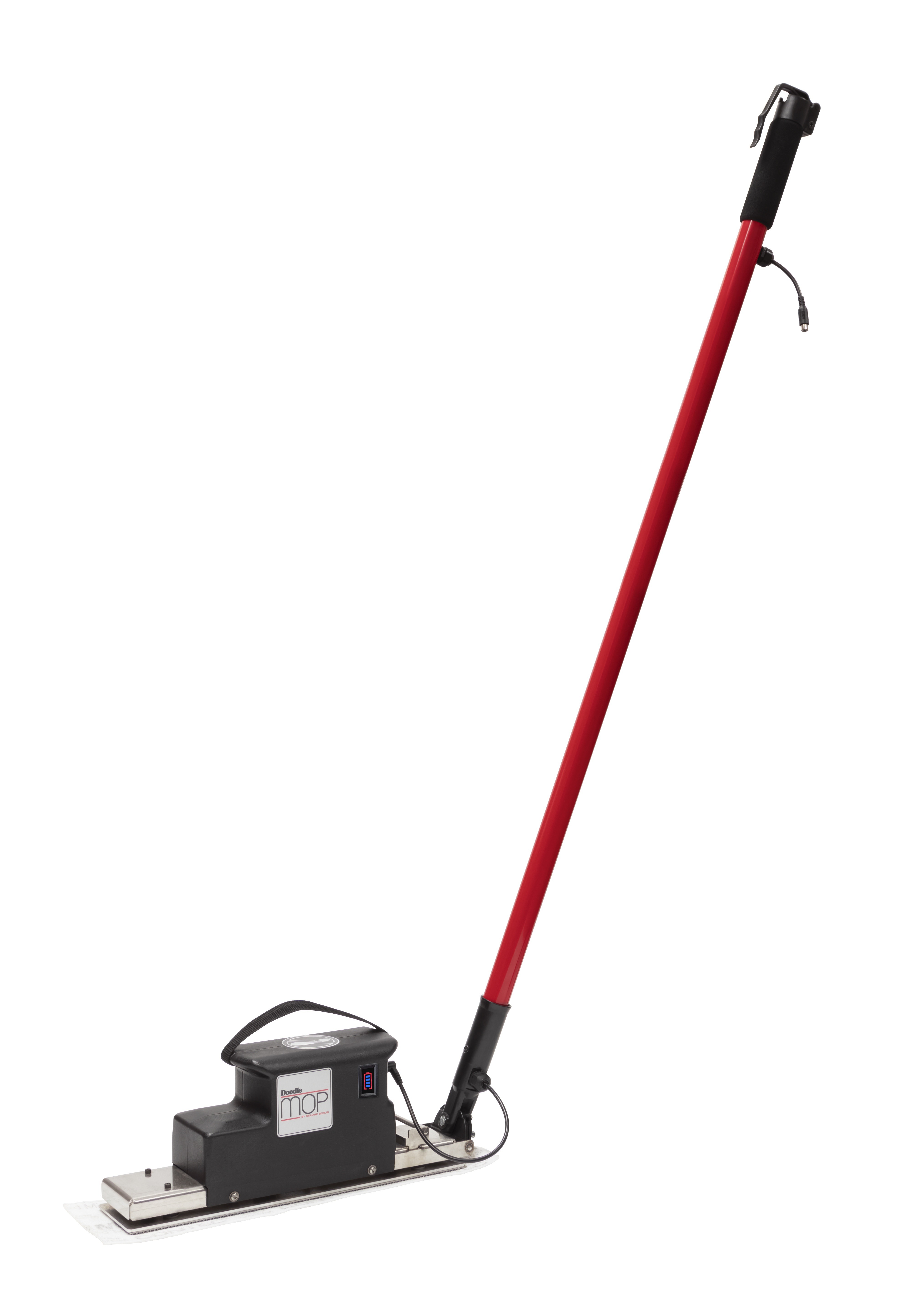 Battery Powered Doodle Mop EBG-16-BAT
by Square Scrub
Every official document requirement pertaining to COVID-19 specifies disinfecting a clean surface. The BattMop will effectively clean floors while allowing the needed dwell time for the disinfectant to do its job! 
•  Helps reduce the chance of cross-contamination.
•  Allows the needed dwell time for the disinfectant to do its job.
•  Helps Healthcare clients increase their HCAHP scores.
•  Cleans under hospital beds, under desks, kitchen appliances and
    work stations, in restrooms around urinals and toilets.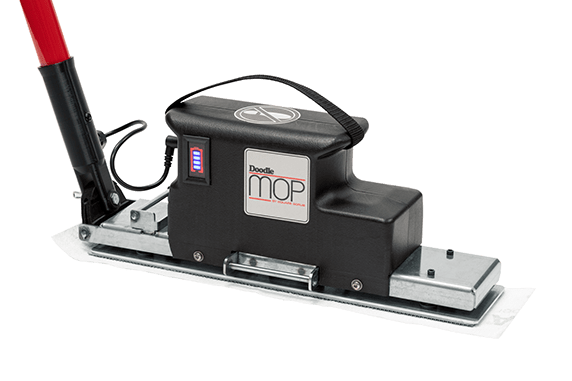 Battery Powered Doodle Mop delivers:
•  Modern, progressive cleaning tool with state of the art orbital cleaning ability.
•  NO change in protocol or cleaning methods.
•  Battery operated, no cords to trip on.  Safer and easier.
•  Simple & effective, easy to operate.
•  Use current processes, no reason to change training.
•  The power of an autoscrubber that can be carried on a janitor's cart.
•  Safer & more ergonomic experience for the operator.
•  Doodle Mop is super quiet at only 50 dBA.
Solutions For Every Floor Type
We at Square Scrub know that time is money and the Square Scrub Industrial Floor Preparation and Cleaning Machines were born to maximize productivity in every application.
We decided to use the Doodle Mop. You will understand why, once you see the dirt that comes off the floor.
Terry Pellerin
Associate Director of Facilities, Worcester Polytechnic Institute
After seeing the results, I was no longer skeptical and wished we started using it sooner
We were able to strip and finish all of our 1st floor halls in 3 days using the square scrub
John Rota
CHESP, Director, Environmental Services Concord Hospital